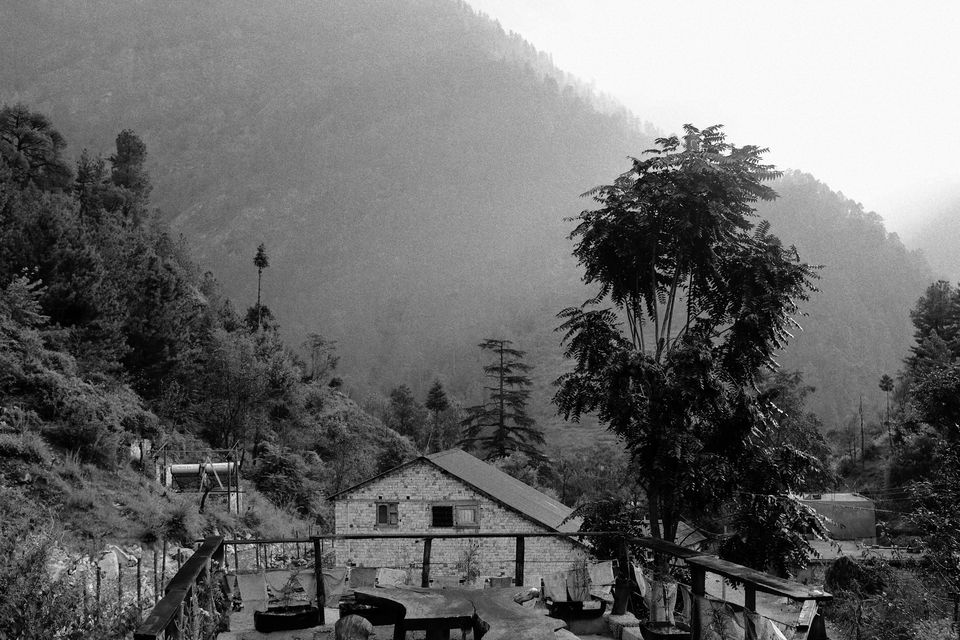 I take my holidays very seriously. And have a checklist that needs to be met for it to go into my "super holiday hall of fame", especially when it comes to the mountains. A place for relaxation. Option of adventure. Green. Serene. And most important of all – far from the maddening crowd. Most places in Uttrakand and Himachal fail on the last parameter as every long weekend or holiday season hoards of people descend on the valleys. Infact with most hill stations becoming tourist hubs all through the year, I hate the feeling of walking through the groups when trekking or exploring the places around.
So ladies and gentlemen, I present to you a destination like no other – Deori, a tiny hamlet in Trithan Valley. And in Deori I present to you Gone Fishing Cottages – a charming set of cottages set amidst the forestland and fresh streams of water.
I have stayed in several Cottages in the mountains but this place of stay is like no other. And I have my reasons for why I feel this way:
1.  Happiness is an afternoon nap under the sky during the winter. You wake up refreshed, satiated and truly happy with catching just a few winks. Imagine….you are lounging and lazying around on soft grass, sound of the nearby stream being your lullaby, a slight breeze caressing your body as you cocoon yourself, and the sun providing the warmth that penetrates your skin and reaches your soul. Gone Fishing Cottages gets sun 12 months a year making it bright and happy through and through.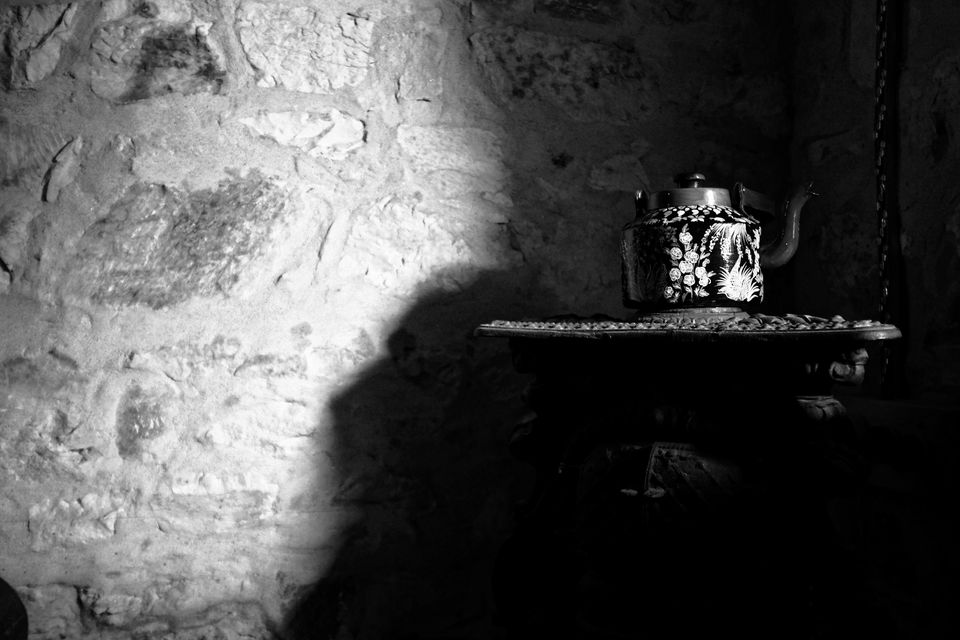 2. I am a water baby. My husband is not. But what we both loved doing is walking up the stream next to the cottages and finding our spots. While I took a dip in the stream letting the ice cold water soothe all the city stress, my husband would spend time day dreaming on a huge rock. We would both spot colourful gorgeous birds and get excited if we were able to identify them. Many of my family members would sit on a rock with their feet dipped in the water and conversations would flow. In the process, we created beautiful memories for life.
3. Lot of people go to Trithan valley. Very few people build a relationship with it. Gone Fishing cottages provides a perfect place for you to experience the mountains. You could go for short treks or choose to spend your day on the deck basking in the sun or just read next to the river, this place is about slowing down, about deep breathing and about living each moment.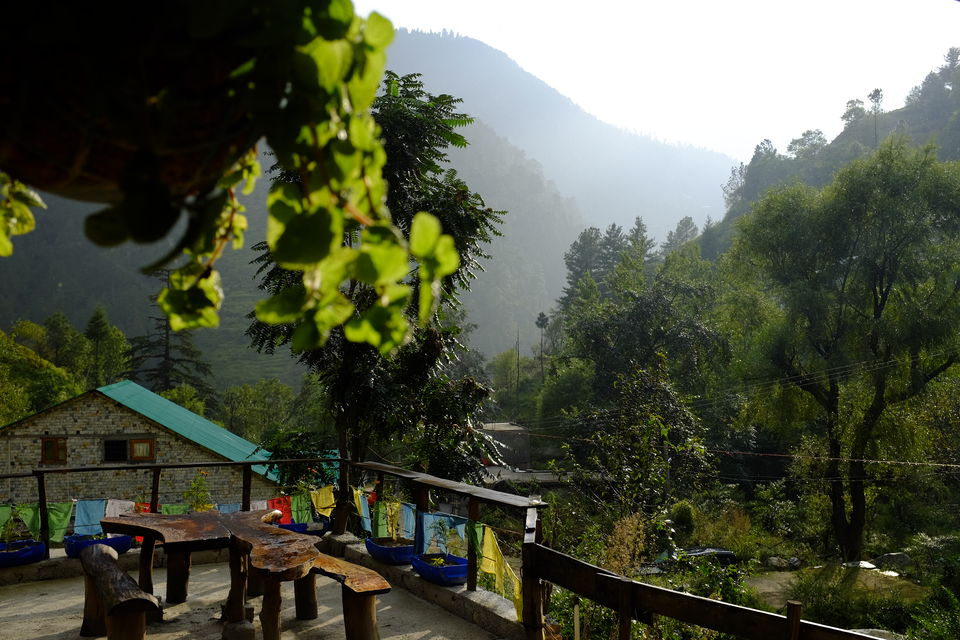 4.  For the adventure junkies, lots of trekking options around. The Hosts at Gone Fishing Cottages are avid trekkers themselves. They will suggest to you several done-before and less-done-before treks to choose from. While staying in Deori, we drove to Jalori. And on their recommendation, we trekked up the mountain to find ourselves in the most serene pasture lands. Delighted to have experienced Jalori…differently. For the more patience driven, try your hand at fishing. And for those who can manage, you could cook your catch for dinner.
5. Food is an essential part of travels for a number of people. And Gone Fishing Cottages understands this well. Ranging from bbq chicken to grilled trout to banoffee pie to chocolate pudding, your taste buds are satiated and happy.For the enthusiastic ones, you have the kitchen to yourself. And this includes a tandoor and a special angithi for slow cooking those awesome meals. The staff here knows how to pamper you and take extra care of you. Do weigh yourself before you go to Gone Fishing Cottages. You are bound to come back a couple of kgs heavier.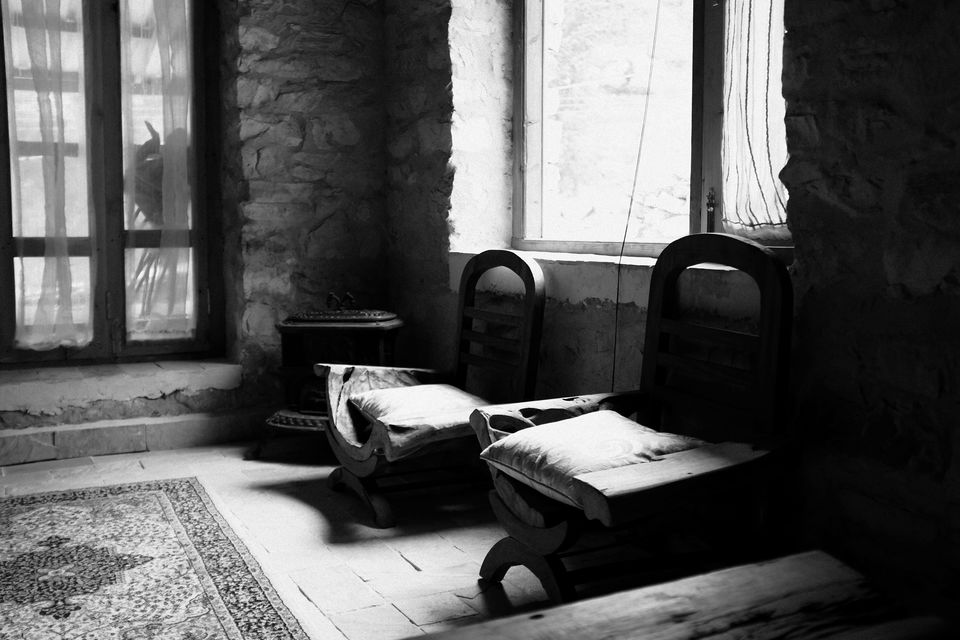 6.  Gone Fishing Cottages have the soul of their owners. Done tastefully, they are a labour of love. We went to Trithan in the hope of finding sometime basic. What we found was a beautiful luxurious home. In a place like this, you want to dress up each morning to match its aesthetics and yet you are comfortable and at ease. Sun-kissed rooms, the earthy feel – each and every piece of furniture has been created by the enthusiastic hosts. And what is so endearing is attention towards recycling and best out of waste. They work towards sustainability by using solar power and promoting local produce. Tomatoes have never tasted so much better. Fish has never been yummier.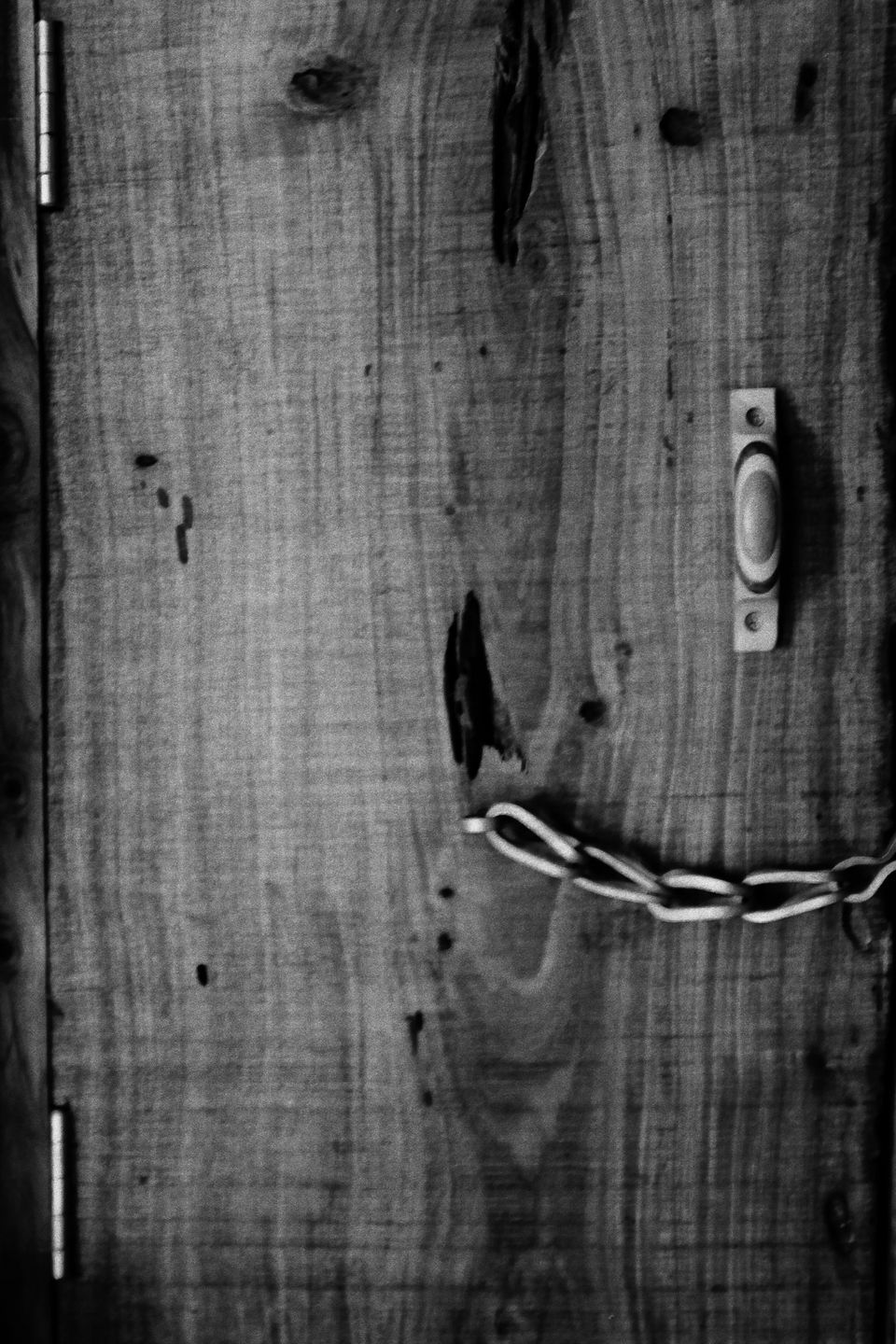 I could list several other reasons why Trithan Valley and why Gone Fishing Cottages should be your next destination. But words are always a poor substitute of experiences. Sometimes you just have to experience it to fathom it. So do yourself a favour, pick up the phone, call the hosts and gift yourself this holiday. I promise, you won't regret it!